Overview
Call tracking is the process of attaching attributes to numbers, phone calls and leads to track their path throughout a sales process. This enables users to monitor which marketing efforts, products or services are driving the most revenue and which campaigns require some adjusting.
On top of tracking and monitoring the source of your calls and the callers intention, data associated with a call can be used to route and direct traffic to the appropriate sales person. An affiliate network, call center or growing business would find these tools very valuable in organizing, improving and scaling their businesses effectively.
---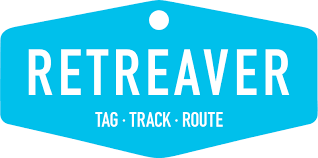 What makes Retreaver stand out from the crowd?
Retreaver started in 2012 as Call Pixels, measuring inbound phone sale statistics for various organizations. Overtime Retreaver has grown to offer an easy to use online platform and supports access to a responsive API, enabling powerful integration possibilities with any web element on your web pages.
Retreaver supports several call tracking features you have come to expect in 2019, enterprise marketing and phone sales have changed over the years, let us help you measure your success.
Retreaver Functionality Spotlight
Retreaver offers the ability to create your own custom call data properties based off tags. Using real-time tracking on your pages and leveraging powerful CRM databases, you can grow your client list, personalize client experiences and increase conversions.
Properly attribute your call sources by automatically tagging numbers and calls, find out where your most valuable leads are coming from and use that data to optimize your marketing effectiveness.
Route your calls using our intelligent attribute-based routing system, manage where your leads are going and analyze call-handler conversions to maximize performance.
Want to know how your calls are doing? Our visual call flow tool can describe the narrative of each call automatically, giving you an in-depth look at how your calls are being handled.

Integrate with Zapier to instantly connect with thousands of your favorite websites, automatically store your tags or leads in a google spreadsheet, confirm a sale or update call attributes from outside of the Retreaver platform or send a Slack message to your sales team when a certain lead calls, anything is possible with Zapier!
Any attribute can be turned into a trackable tag which becomes associated with a number, call or lead - giving you detailed control over your performance through our visual platform and automated reporting tools.
Retreaver is constantly growing and building new features requested by our customers, if you would like to suggest a new feature feel free to contact our support team.
Retreaver API on your webpages
Retreaver supports full access to its platform API ( Application Programming Interface ), allowing you to integrate its features into your web elements and enabling powerful customizability for agencies looking to get the most out of their sales efforts. Retreaver also supports a growing variety of third party integrated platforms to help you get the most out of your valuable data.
Retreaver Affiliate Program
The Retreaver team constantly seeks to connect publishers and call buyers for mutually beneficial partnerships, expanding your network and creating more campaign opportunities for our clients through our Retreaver Affiliate Program.
Competitive Pricing With No Contracts, Guaranteed Reliable Service
By optimizing our operating costs we are able to pass those savings unto you. We have no monthly obligations and we offer competitive pricing models with discounts available for high-volume users. Pay-as-you-go ensures you only pay for numbers and minutes you use. Contact us for a demo or visit our pricing page.
Retreaver offers world-class support, our support tickets are resolved within an hour. Retreaver has a long history of reliable service. Don't take our word for it, read some of our reviews. We are here for you every step of the way.
---
 In summary, we at Retreaver:
Provide unique and powerful platform customizability through the use of Attribute Tagging, Real-Time Page Tracking and Third Party Webhook Integrations.
Support full access to Retreaver's API without additional fees, Integrate Retreaver into all of your web elements.
Expand your network and connect you with other agencies
Offer competitive pricing models with no contracts, with rates starting at $1 P/Number and $0.05 P/Minute
Extend a quick and reliable support team committed to your success.
---
Looking for the best call tracking service provider?
Contact Retreaver or call us at (866) 898-7878 to book a demo and see what Retreaver can do for you.