Retreaver allows you to automatically email the call reports to key stakeholders on a regular schedule, freeing up your time so it can be better spent on what's really important.
---
Setting up scheduled report emails
In the menu to the left, go to Reports and click on Generate Report. From here, click on the + New Report button.
On the following screen, you can choose Scheduled in the toggle and configure how often this is sent, when, and to whom.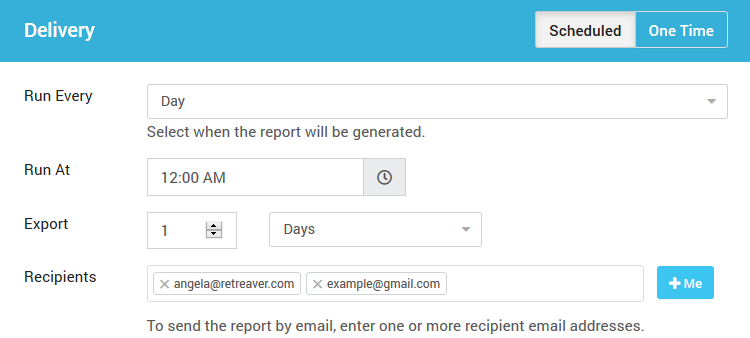 Scheduled reports are automatically sent straight to your recipient's inbox, and may be sent to any number of email recipients daily, weekly, bi-weekly or quarterly. There are several fields here that you can customize. Additionally, at the bottom, you can customize the specific columns that you would like to be included in the generated report. This is where you are able to get granular about what you do, and do not, want to share with this individual.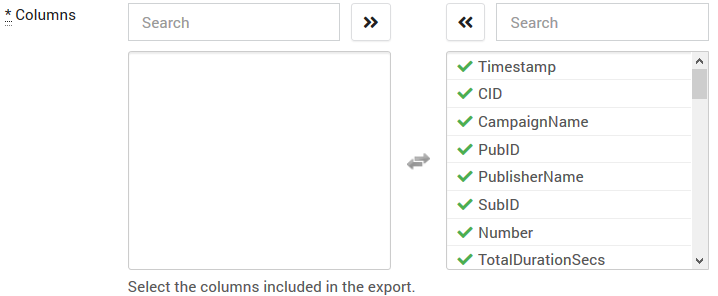 Note
If you find you are sending reports to Call Sources (Publishers) or Call Endpoints (Buyers) on a regular basis, you have an option to provide them with access as a collaborator instead. Collaborators are able to log into Retreaver and view the Call Log and Reports for calls related to them.