With Retreaver you can share access to your account with your co-workers, publishers, and call buyers. Go to Settings>Users>Collaborators>+New Collaborator to create one from scratch, or just input an email when you create the Publisher or Buyer record.
---
Collaborators

Inviting a collaborator.

Add your Publishers as collaborators, and grant them access to a certain set of campaigns. They'll then be able to create phone numbers, and view information about the calls they generate in their call log. You'll be able to see what they're up to in the new activity log on your dashboard. Add your lead buyers as collaborators too, so they can monitor calls in real-time.
Superusers
Add your co-workers as superusers and let them access your Retreaver account. Do not share logins.
Manage multiple companies
You are able to have more than one company on your account. Perfect for agencies, power-users, or resellers. You can easily create and manage multiple companies.


---
New dashboard
Your Retreaver dashboard now brings you more of the information you need to know, all in one place. The widgets along the top will be customizable in an upcoming release. Our new charts put the focus back where it should be: on tracking conversions and optimizing ROI. The recent activity section will help you keep track of changes being made to your account by different collaborators.
Improved call log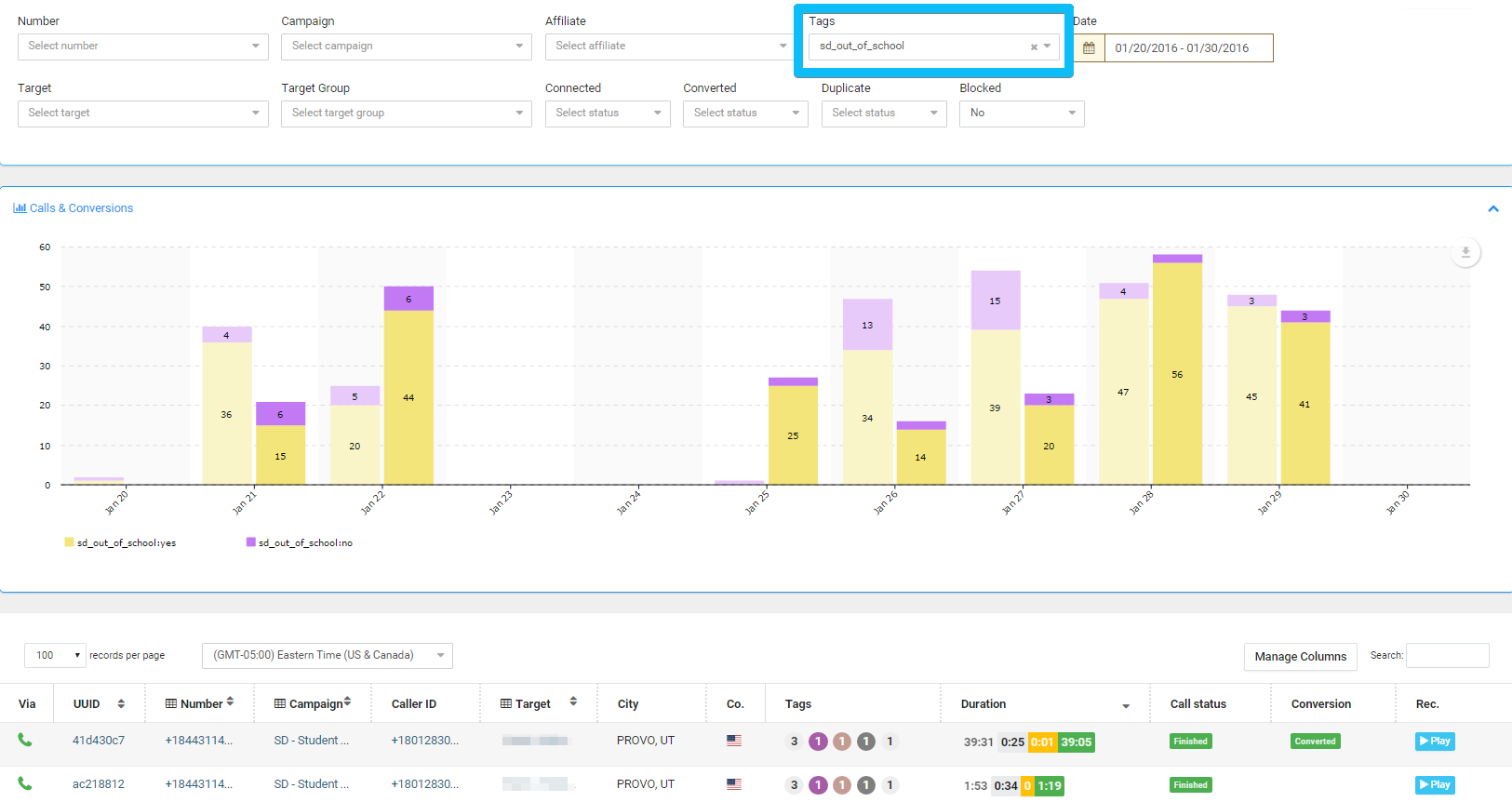 The new tag statistics chart.

We've added a dynamically updating chart to the call log. Click "Calls and Conversions" on your call log to reveal the chart. The call log now allows you to filter calls by tag and includes a detailed chart breaking down conversions and non-conversions per tag value. The chart on the call log automatically updates as you change your filters or search term, and you can easily save the chart to an image file or PDF to share.