You can call your Affiliate ID anything you prefer - whether it's afid, or any other pseudonyms. As long as you tell Retreaver what to look for, the desired data can be attributed using any name you choose.
---
Add a Default URL Sniffing Parameter
Under Settings in the left menu, under Company, you will find your Default URL Parameter Sniffing settings.
You can configure your Call Source (Publisher) tracking software so that any parameters you want to track get passed to the landing page via the query string.
Note
Retreaver's number display script must be present on the landing page. As an example, in LinkTrust you would add &afid=[=AFID=]&sid=[=SID=] to the end of the landing page URL in the Campaign Edit screen.
In the image below, the sid parameter is the field we will retrieve from your landing page URL query string.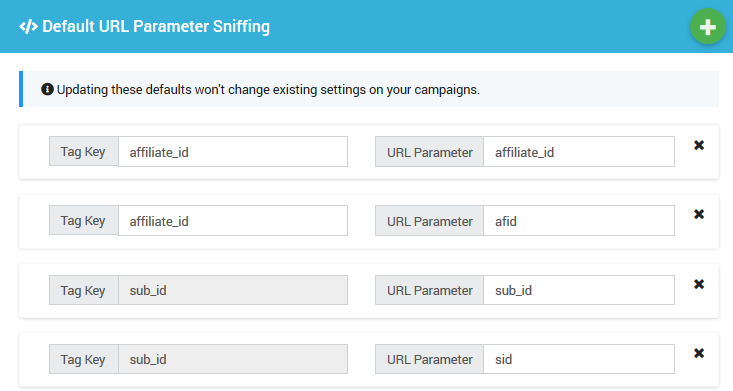 You can detect the afid and sid parameters, and have them map to affiliate_id and sub_id in Retreaver, simply configure the Default URL Parameter Sniffing on your Campaign as seen above.