Overview
Retreaver delivers a lot of data about your calls and callers into your Call Log. From Number called to caller ID to the campaigns and sources that drove them. The Call Log gives you all the details you need to understand the phone calls being generated from your marketing efforts.
---
Analyzing your call data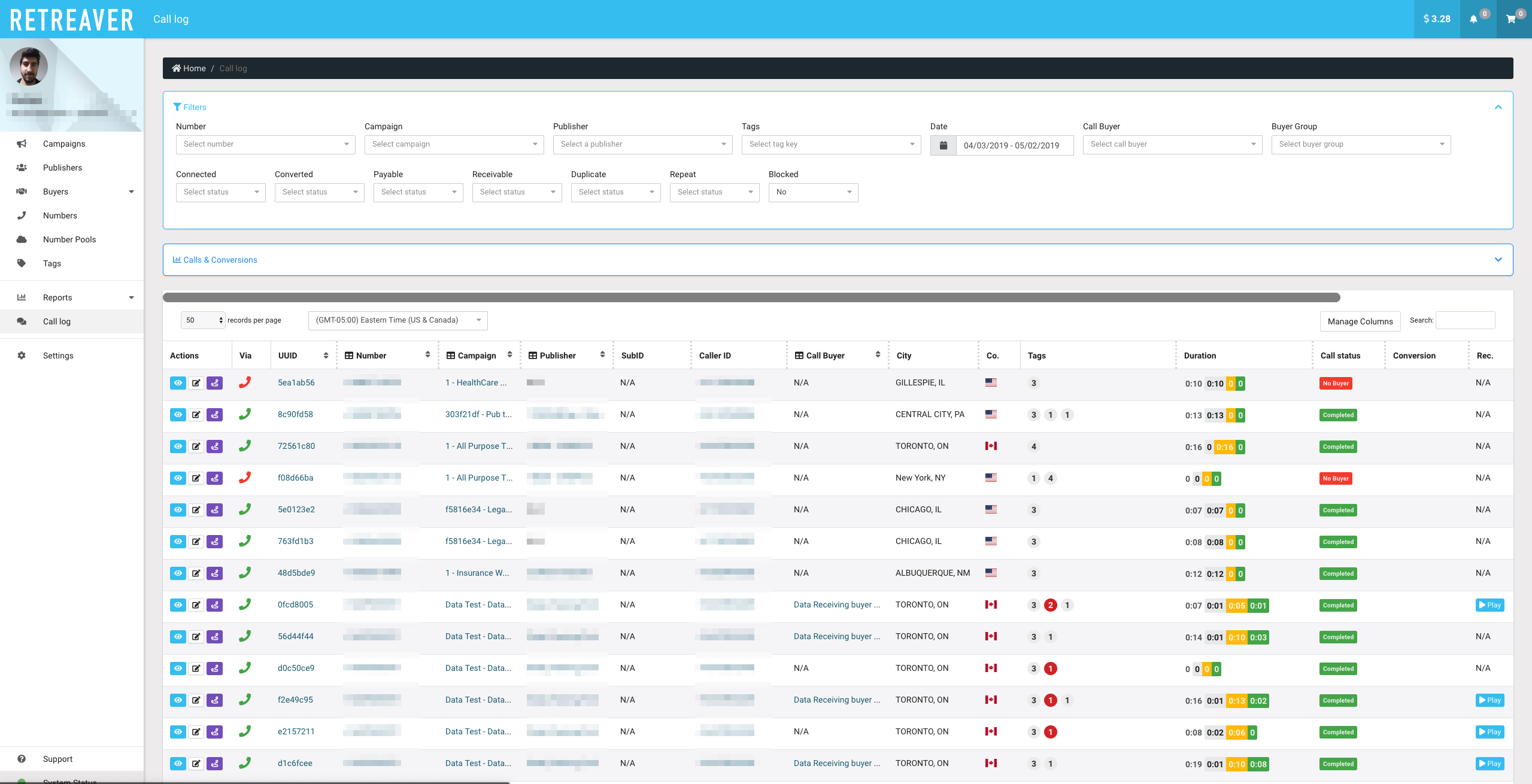 The filters in the Call Log provide a powerful solution for drilling down into your data, and allow you to get as granular as you need. It is also fully customizable and the configuration settings you select are stored in your browser on a per-Company basis. This means you can have different configurations depending on who you're actively collaborating with.


Customizing Your Columns
You can click any of the columns with icons to filter calls by Number, Campaign, Call Source (Publisher), or Call Endpoint (Buyer). When clicking these icons, the following screen will change to a unique set of columns with more data to break down your reporting by individual traits.

Note
You can resize column widths by click and pulling the dotted line between columns


Call Log Column Overview
| Column | Description |
| --- | --- |
| Via: | Shows how each call was initiated. Examples are via phone or click-to-call. The color here represents the status of the call. |
| UUID: | The Universal Unique Identifier of the call. Click directly on the UUID to access all the call details and the call flow analysis. |
| Number: | The Retreaver number that was dialed into by the caller. |
| Call Publisher (Source): | The source from where the call came. |
| Call Endpoint (Buyer): | The agent/buyer who answered the phone and spoke with the caller. |
| City: | The city associated with the caller. |
| Co.: | The country of the caller. |
| Tags: | Any Tags that were added to the call will be listed here as bubbles. Mouse over each circle to view the key:value of each tag. These are also visible in the call details view. |
| Duration: | The total time from call initiation to hang up, followed by the breakdown of the call time into IVR duration, Hold duration and Connected duration. |
| Call Status: | What state is the call currently in or did it end up. Check out this list of Call Status values. |
| Conversion: | Indicates when the call converts per the conversion settings on the Campaign. If using Split Conversions then you'll see two conversions: Receivable and Payable |
| Rec.: | When call recordings are turned on, it will be available here to click play or link to others. |
| Start: | The time the call started. |
| Pixels fired: | When your campaign includes Webhooks, you can view the result of the webhook by clicking on the number. |
Looking to read the call flow of a specific call?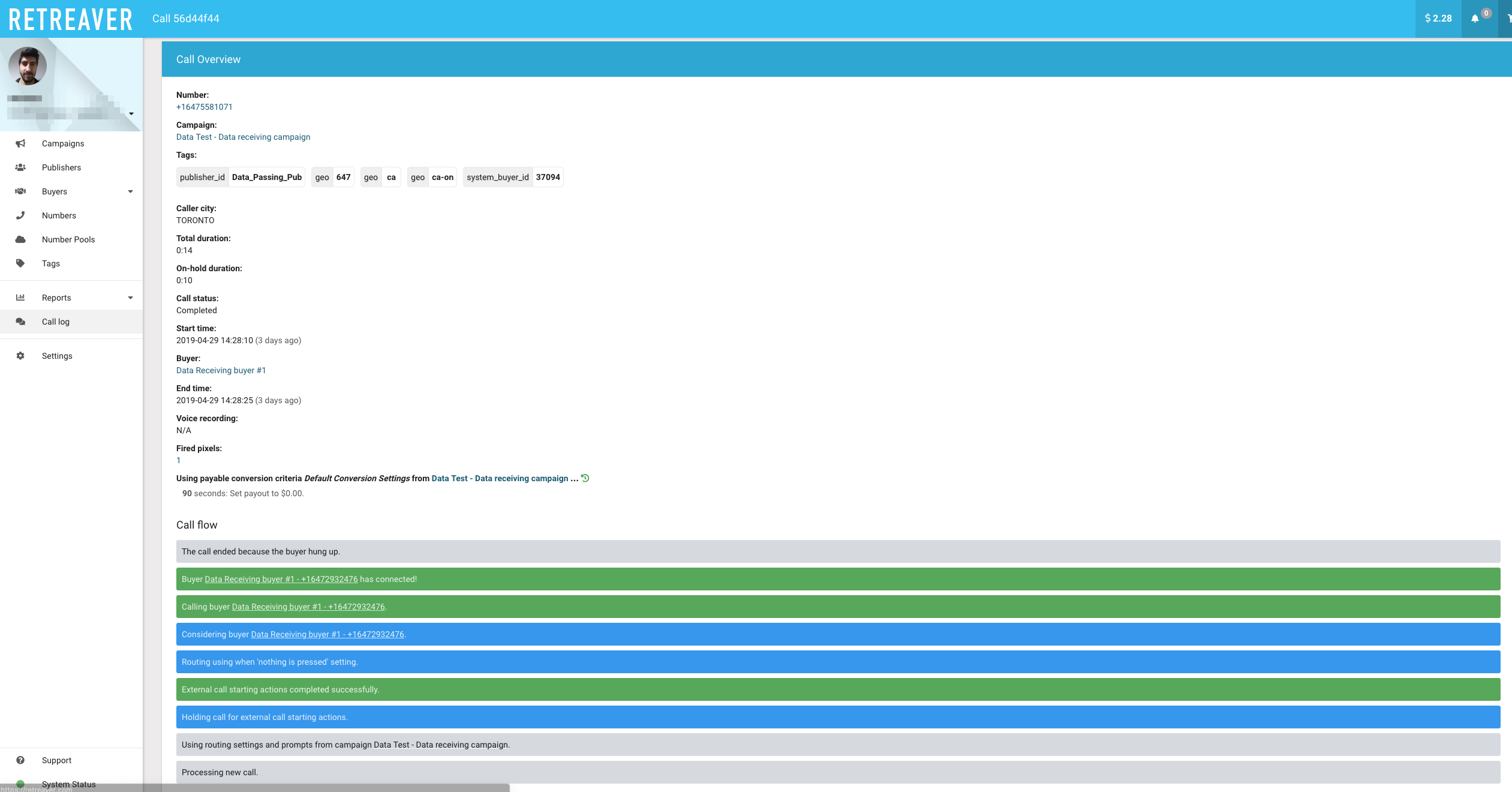 Click on the UUID of a call in your call log to analyze how Retreaver is handling and routing that particular call. Analyzing your call flow can help troubleshoot campaigns and ensure things are running smoothly.

Read more about viewing your Call Flow.