Superusers are individuals that you grant highly privileged access to your Company. These Superusers are able to create, update, and delete items in the Company, just like the owner. The only thing Superusers cannot do is remove the owner from the company.
Note
Superusers are only able to see the Company they are added to, and cannot see your other companies.
---
Adding a Superuser
In the main menu to the left, go to Settings, then Users, then Superusers. From here, click + Add Superuser to get started.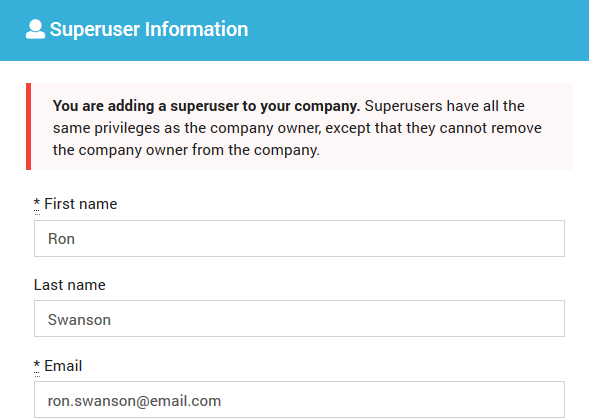 Just enter the name and email and click Add at the bottom. Retreaver will send an invite email to them immediately.
You can always change your mind and remove a Superuser at any time to revoke their privileges.